Full Service Janitorial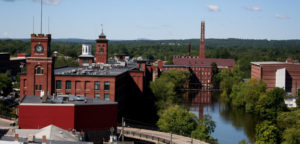 We are a contract cleaning company as well as a full service cleaning company. In other words, we are your one-stop cleaning solution! We can provide general cleaning, window cleaning, floor stripping and waxing, carpet cleaning, power washing, and post-construction cleaning. In fact, 80% of the facilities where we do post-construction cleaning are so impressed with our services that they hire us as their regular contract cleaners.
Services we can provide, but are not limited to are:
General contract cleaning
Window cleaning
Floor stripping and waxing
High speed burnishing of floors
Carpet cleaning (bonnet or steam and extraction)
Power washing
Post-construction cleaning
and much more!
Our Clients
The types of facilities that we service for our clients include offices, common areas in commercial buildings, common areas in apartment and condo complexes, as well as commercial / industrial facilities.
Our customers range in size from small, one room offices to large commercial office buildings with over 1,000,000 sq. ft of space. We even provide services for commercial spaces that require 14 cleanings per week due to their 24 hour, 7 days a week operations.